Submitted by

Enrico

on Wed, 12/12/2018 - 12:10
LIFE MONZA project towards its final event
On 12 June 2020, from 9:30 to 12:30 the final event of the Monza project will be held in ONLINE mode.
Credits for engineers and architects have been requested.
More information of the event will soon be available!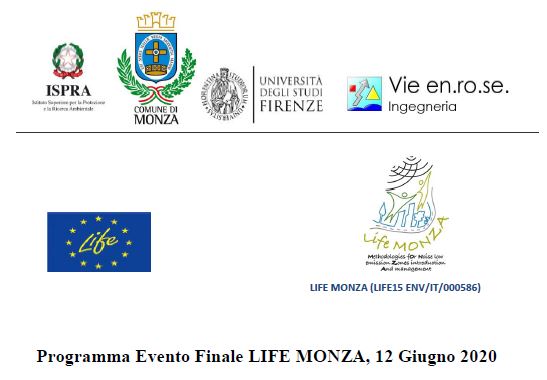 Life Monza in smart working
During the health emergency caused by COVID-19, also the partners of the Life Monza project are working in team in smart working mode, drafting the conclusive documents of the project and planning the final event foreseen for June.
The new LIFE MONZA app
The new app of the "Life Monza" Project was born from an idea developed through the project co-financed by the European Community through the Life 2015 financial program. An ambitious scenario, aimed to experiment and develop a new management methodology for the Noise Low Emission Zone.
English